Welcome to

Home Of Italian Power Metal
News
Meet us at the SuperMetalFest 2021 on July 30th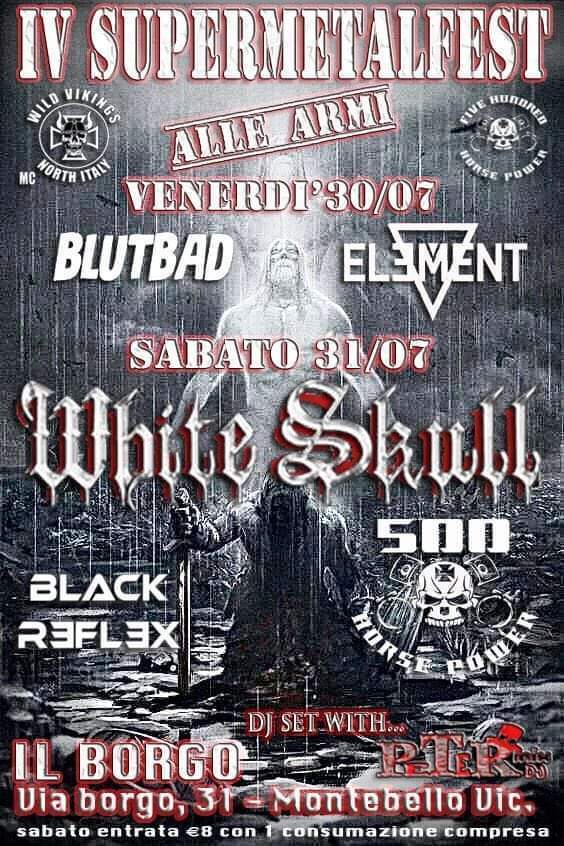 ---
Sharp voice, screaming guitars, hammering rhythms, a stunning mixture of power and melody:
the result is a high incendiary gradation sound, coming from the heart of six musicians!
All this is White Skull!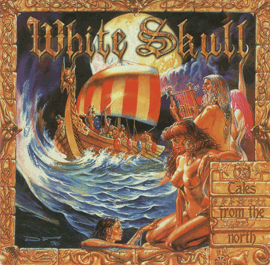 In 1991, after the recording of their first demo-tape, the band was noticed by the audience and the Italian metal press.
In May 1994, the band released their second demo entitled "Save the Planet", which received excellent reviews. White Skull also contributed to two Heavy Metal compilation: "Nightpieces 4" (January '95) and "Area Sismica" (June '95). Finally, a few months later, the Italian Indie Underground Symphony gave them the chance to record their debut CD "I Won't Burn Alone". The album received a lot of positive responses from the press and local audiences and White Skull started to play in pubs, local festivals and biker meetings. The positive feedback and the growing public interest pushed the band to write and compose new songs. Those caught again the interest of Underground Symphony which released in March 1997 the new album "Embittered". The "Embittered Tour" started soon after the distribution of the album and kept the band busy until 1998. The guys played also with Overkill, at the Italian "Gods Of Metal" festival and in Berlin with U.D.O and DORO.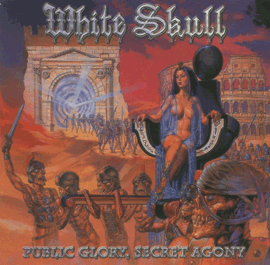 In the meantime the band kept rehearsing and wrote new songs which ultimately brought to the release of the EP "Asgard" and the CD "Tales from the North", a concept album about the myths of the North (Vikings and Nibelungs) with Chris Boltendahl, singer of Grave Digger, as special guest. The album was released in 1999 by Nuclear Blast worldwide. White Skull then played in support of Grave Digger in the "Excalibur Millenium 2000 Tour" in Germany, Switzerland and in March 2000 in Italy.
The following album "Public Glory, Secret Agony" was released in August 2000 on Breaker Records (Udo Dirkschneider's record company) with worldwide distribution by Nuclear Blast. Although the line up changed in the years between 2001 and 2010 the band released many powerful albums which got excellent reviews and public acclaims: "The Dark Age", "The XIII Skull", "The Ring of the Ancients", "Forever Fight".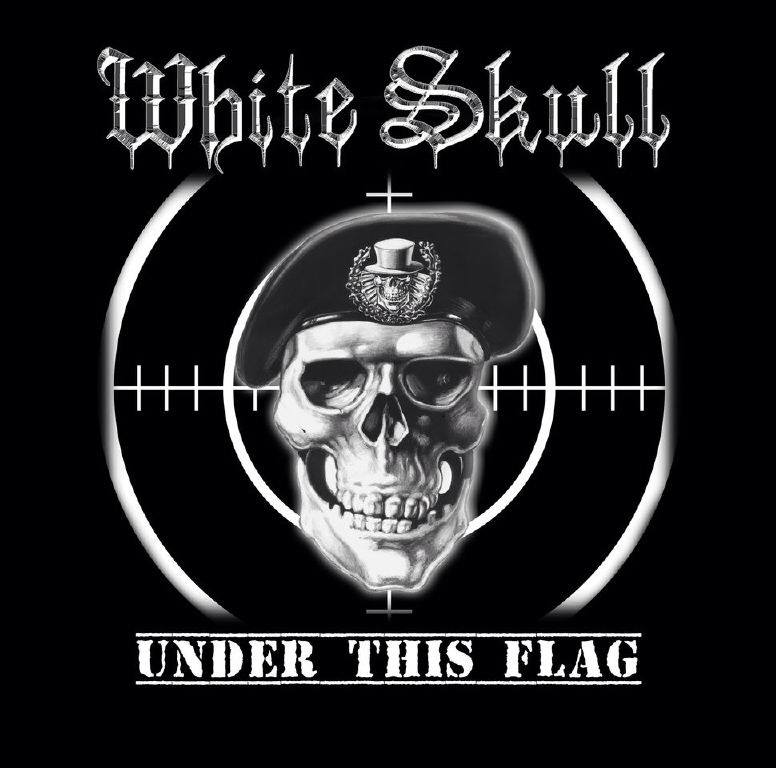 December 2010: Federica Sister De Boni re-joined the Skulls and started right away working on the new songs and shows. The reunion album titled "Under This Flag" was perfectly in line with the music proposed by White Skull, sounded heavier than before, and went straight to the hearts and souls of Metal Bangers.
November 2016: Following pre-production White Skull finished their new album "WILL OF THE STRONG" which has been released in summer 2017.
It is the 10th album of their career.
The Band
Highlights
---
Contact